The Goldcrest is the smallest bird in Europe, weighing only 5 grams and being barely 8 or 9 cm long. Its jumps into the foliage emitting its very high-pitched cries, "ssi-ssi-ssi-ssi-ssi".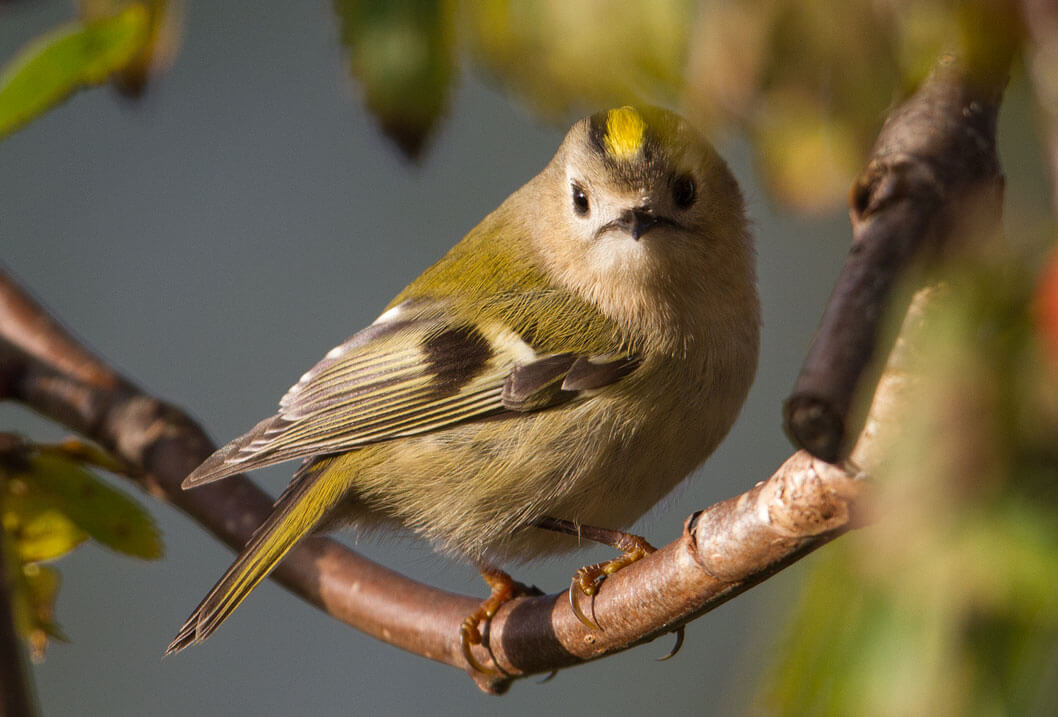 The Goldcrest has a gold-yellow band on the top of the head, which distinguishes it from its no bigger cousin the Common Firecrest, in whom this band is more orange and bordered by two broad whitish eyebrows.

To have the best chance of observing it, you just have to find a coniferous ensemble: pines, fir trees, spruces, cypresses, all do the job, even in the city. There, listen, focus, and you may see him hanging from a twig, head down pecking under the needles for tiny insects and spiders.

Despite its small size, the Goldcrest can travel more than 2000 km in migration, during the months of September and October in autumn, March and April in the spring, to come wintering in Western and Southern Europe.