Discreetly hidden in the foliage, just back from migration, the Blackcap launchs its melodious song in parks and forests from March onwards.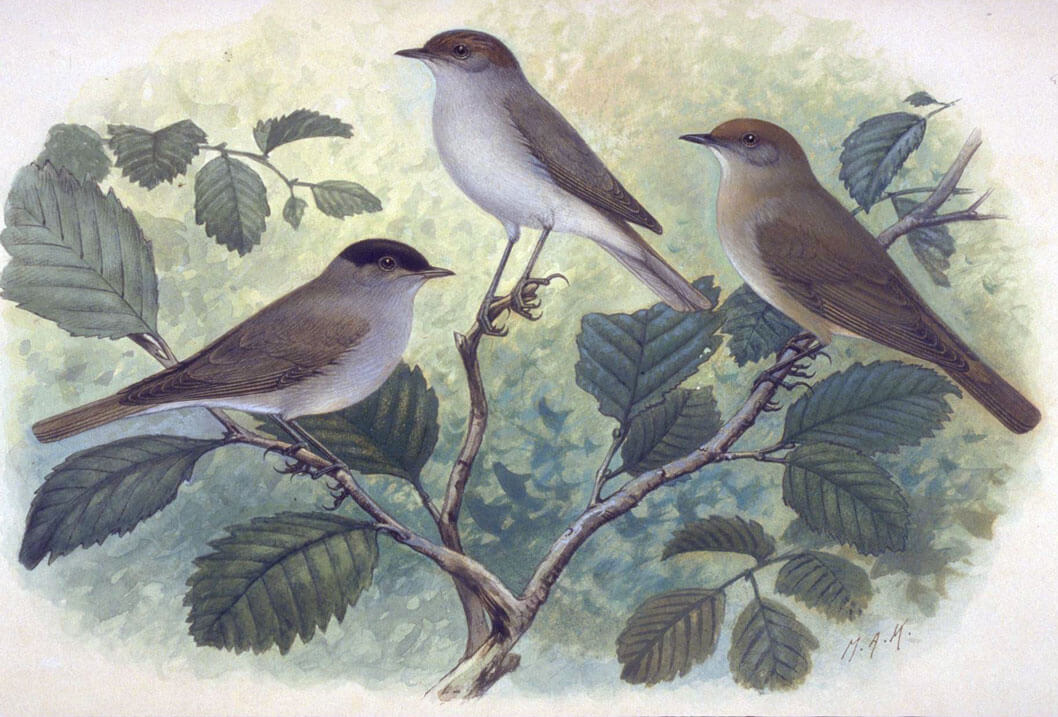 Despite being one of the most abundant birds in Europe, the Blackcap is poorly known by people. The male is aptly named, with the top of the head black, while it is brown in the female. Its thin beak indicates a diet consisting mainly of insects and berries.

After rising one or two broods, the Blackcaps leave their nesting sites in September and October to winter around the Mediterranean. However, climate change and the growth of winter feeding in gardens is favoring the selection of new wintering sites, particularly in Great Britain. Researchers have also been able to highlight the selection of a new migratory route used by german Blackcaps, many of them know heading towards Britain instead of their traditional destination in Spain and Portugal, because their winter survival increased there.

To have a chance to observe them in your garden in winter, apples are particularly popular.