It is often mistaken for a swallow because of its very agile flight and slender figure, but it is distinguished from it by its entirely black plumage, while swallows have white underparts.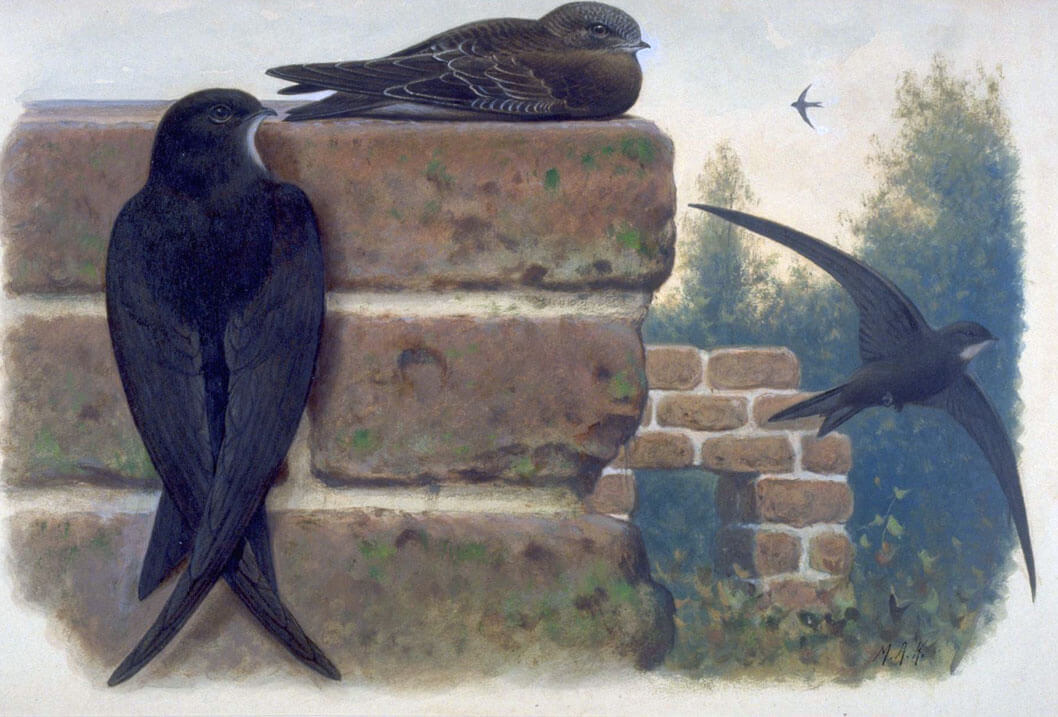 It is also taller, and its wings are shaped like a crossbow. Its legs, extremely short, are hidden in the plumage: it uses them only to land on the side of a wall or a trunk to access its nest. But if inadvertently it must land on the ground, impossible for it to fly again: its wings are too long in relation to its legs and hit the ground.

The sky is its universe and it spends most of its life there: it only has to open its beak to catch the small insects flying there and, as incredible as it seems, the swifts are sleeping ... flying! They gather high in the sky and let themselves twirl all night long, on autopilot.

When they pursue each others flying through the streets with their strident cries, they can fly up to 200 km per hour! They stay only 3 short months in temperate Europe, a little more in Spain. By the end of July, they will migrate to Africa, and will not return until the end of April.